Designing and Learning in the Context of Migration
A project experimenting innovative teaching and learning forms, as a key factor in the production of more inclusive cities
The context
The challenge of inclusion of third country nationals, asylum seekers and refugees in European cities touches several areas, including education and training. These persons tend to encounter obstacles in the recognition of skills and must divide themselves between various integration domains, from housing to employment to social ties.
In this context, the planning of cities and the design of inclusive and appropriate urban spaces and services appears to be a key issue.
The project
DESINC LIVE – Designing and Learning in the Context of Migration is a project that recognises the decisive role played by new forms of teaching and learning in the development of new skills, towards the production of more inclusive cities.
The basis of the work is a framework of principles, methods and pedagogical tools, developed by the previous DESINC project, that the new "live" project is now testing within a structured training programme.
Aims
Designing, testing and formalising an innovative educational offer for architecture, urban design and urban planning students
Engagement and participation
Promoting the participation of displaced persons and civil society organisations (CSOs) in the formulation of new pedagogies
Enabling a further development of skills and competences by higher education teachers and trainers
Audiences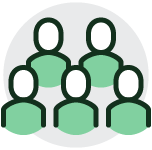 Students in architecture, urban design and urban planning
who are interested in acquiring new competences, social skills and more awareness of how inclusive urban spaces work and are produced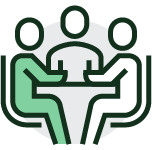 Educators in architecture, urban design and urban planning
who can benefit from new narratives, representations and approaches to knowledge on complex societal changes, in support of curricula innovation and transdisciplinary thinking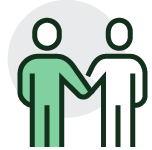 CSOs supporting the inclusion of displaced persons
who, as well as displaced people themselves, can provide grounded narratives about the social production of urban space and enhance their capacity to envision scenarios
Institutions